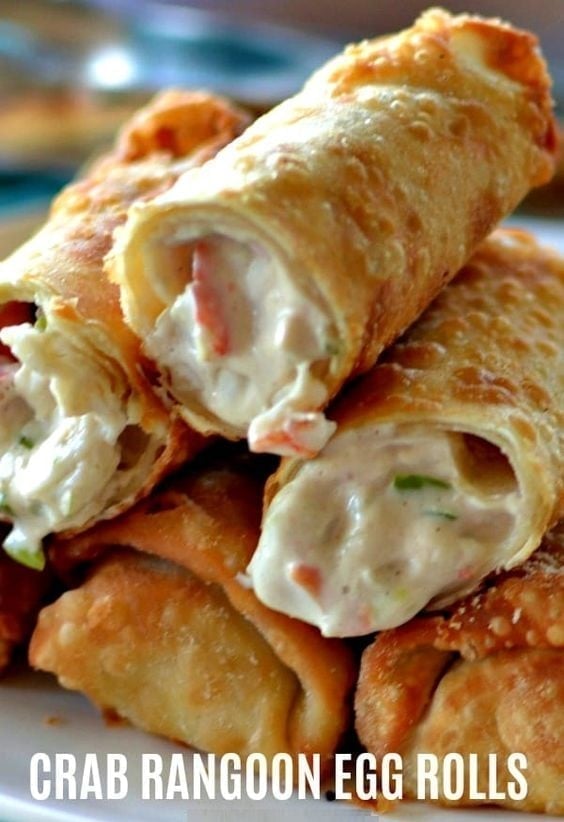 Wrap Rangoon is crab meat and cream cheese dumplings squeezed into small purses and fried, this is the perfect recipe for a Chinese fondue served with sweet and sour chutney or sweet chili sauce.
Crab Rangoon is one of the most popular Chinese food entrees on the menu at any of the million places to eat local Chinese food, and is probably second only to the egg roll.
The recipe is incredibly easy to prepare and future-ready. Once the patties are stuffed and closed, you can freeze them before frying. If you freeze it before frying, you'll find that it often maintains a perfect shape when fried and begins to crisp before it has a chance to wilt into a star deformed with four corners.
° 2 cups vegetable oil
° 5 ounces of crab meat
° 4 ounces of cream cheese at room temperature
° 1 clove of minced garlic
° 1 green onion, thinly sliced
° 1 teaspoon chopped red onion
° 1/4 teaspoon freshly ground white pepper
° 1 1/2 teaspoons sesame oil
° 1 teaspoon Worcestershire sauce
° Kosher salt and ground black pepper to taste
° 24 won-won rolls
Heat vegetable oil in a large skillet or Dutch oven over medium-high heat.
In a large bowl, combine crab meat, cream cheese, garlic, green onions, sesame oil, Worcestershire sauce, red onions, white pepper, salt and pepper.
Place wonton wrappers on a work surface. Place one and a half teaspoons of crab mixture in the center of each wrapping. Use your fingers to scrub the edges of casings with water. Tuck 2 corners of wonton wrapper jointly . Fold the other ends to make a small package (pictured above). Pinch to seal and make sure there are no leaks.
Served in batches, add wonton pies to dutch oven and fry until golden brown and crunchy (about 1-2 minutes). Transfer it to a saucer lined with a paper towel.
Serve immediately with the sauce.
Enjoy !!!