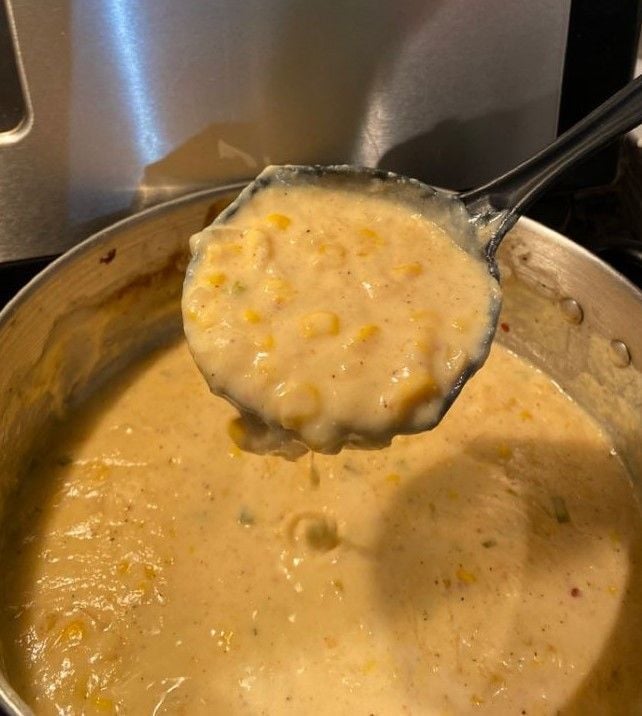 Crab and Shrimp Seafood Bisque
Prep Time: 10 minutes | Cook Time: 15 minutes | Servings: 6
What ingredients do you need to make this recipe for seafood bisque
Ingredients :
* 1/4 cup Butter
* ⅓ Cup chopped Celery
* ⅓ Cup chopped chives
* 3 cups half and half
* ½ cup buttermilk
* 3 Tbsp. Cornstarch
* 1 Tbsp. Tomato paste
8 oz. Cooked shrimp, chopped
* 8 oz. Crab meat
* 1 tsp. Old Bay seasoning
* 1 tsp Salt
* ½ tsp pepper
* parsley and Parmesan cheese for garnish.
INSTRUCTIONS
* Bring a sauce pan to a medium heat and melt the butter inside.
* Then sauté the celery and chives until they begin to soften.
* Whisk in the corn starch and simmer for one minute.
* Hit the half-and-half in the microwave for 30 seconds before pouring it into the sauce pan and whisking.
* Whisk in the buttermilk, tomato paste, and all the seasoning.
* Reduce the heat to medium low and continue to simmer for five minutes until the liquid begins to thicken.
* Star in the shrimp and crab meat and simmer for three minutes.
Garnish your recipe for seafood bisque with fresh parsley and Parmesan cheese.