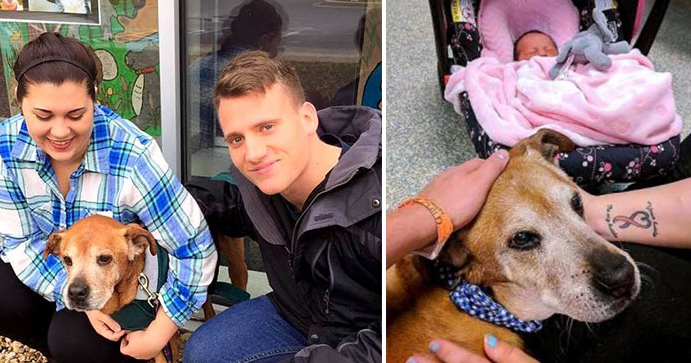 Couple walked into the shelter for donation and adopted a senior dog unintentionally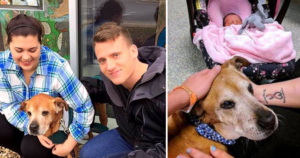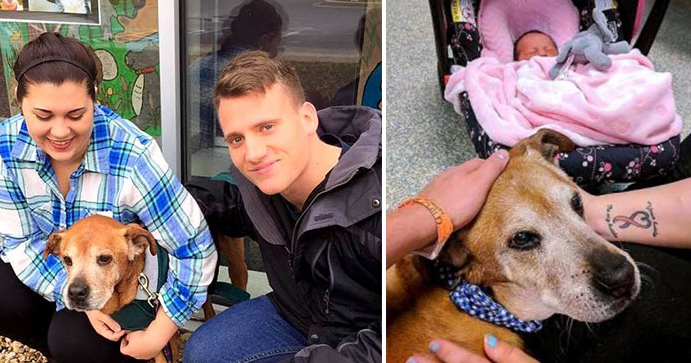 Life never goes as we planned. There are a lot of uncertainties in life that surprise us. We do not know what will happen in the next hour and sometimes we are worried about tomorrow.
It really surprised the animal lovers like the couple Beth and Michael Clark who went to the shelter to donate supplies with no intention to adopt a dog but when they returned they became the proud parents of a 17-year-old dog named Rocky.
Beth and Michael Clark is the couple who like to provide blankets to animals in shelter during winter so that they could get comfort and warmth. But as they returned after making a donation to Anne Arundel County Animal Control, they came back becoming a proud parent.
The couple was attracted to a senior dog and could not just think of leaving the animal. According to Beth, she saw a gray-faced, skinny dog and she told her husband that they were going to have the dog and it should not be kept in the cage any longer. So they adopted Rocky and according to them, the dog completed their life.
Rocky was a lively big boy who loved dancing but as years passed due to his old age, he was unable to climb the stairs and go on a walk so the husband used to carry him upstairs, and instead of walks, they used to sit together in the sun.
When Beth was 7 months pregnant, Rocky started facing health issues related to old age. They were informed that maybe their senior dog is suffering from a tumor. After the delivery when they bought their baby girl home, the dog sniffed the baby and laid his head near to the baby.
That same night Rocky passed away peacefully with his family by his side. The family believed that he would have gone earlier but he wanted to meet his sister that's why he was alive.
A big Thanks to such a lovely couple who made the life of a senior dog very happy. It really requires a special family to look after a senior dog who won't be there with you for many years.