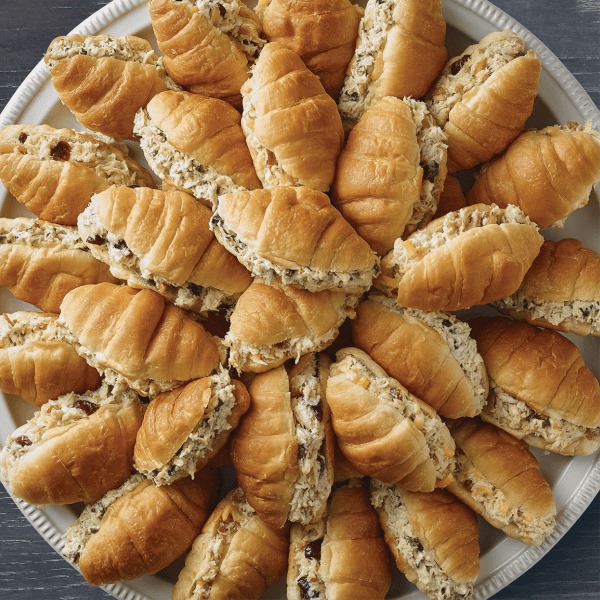 CHICKEN SALAD SANDWICH
This classic comfort recipe comes from my grandmother and includes chopped chicken, celery, boiled eggs, and pickle relish mixed in a mayonnaise/miracle whip "dressing" – Old Fashioned Chicken Salad!
Ingredients
3 chicken breasts
3 stalks celery – diced
4-5 hardboiled eggs – diced
1 cup mayonnaise
1 cup miracle whip
1 tablespoon sugar
1 tablespoon vinagar
1 tablespoon dill
1/4 cup sweet pickle relish
salt and pepper to taste

Instructions
Boil the chicken breasts in pot of water with salt and pepper until tender – about 30 minutes
Remove from pot (keeping water in pot) and shred with two forks.
Add in diced celery, eggs, and pickle relish
In a separate bowl, mix mayo and miracle whip, sugar, dill and vinegar – forming a dressing.
Pour mixed dressing over chicken mixture.
Stir unill combined.
Add salt and pepper to taste.
Serve on toast or with crackers and a side of noodles.