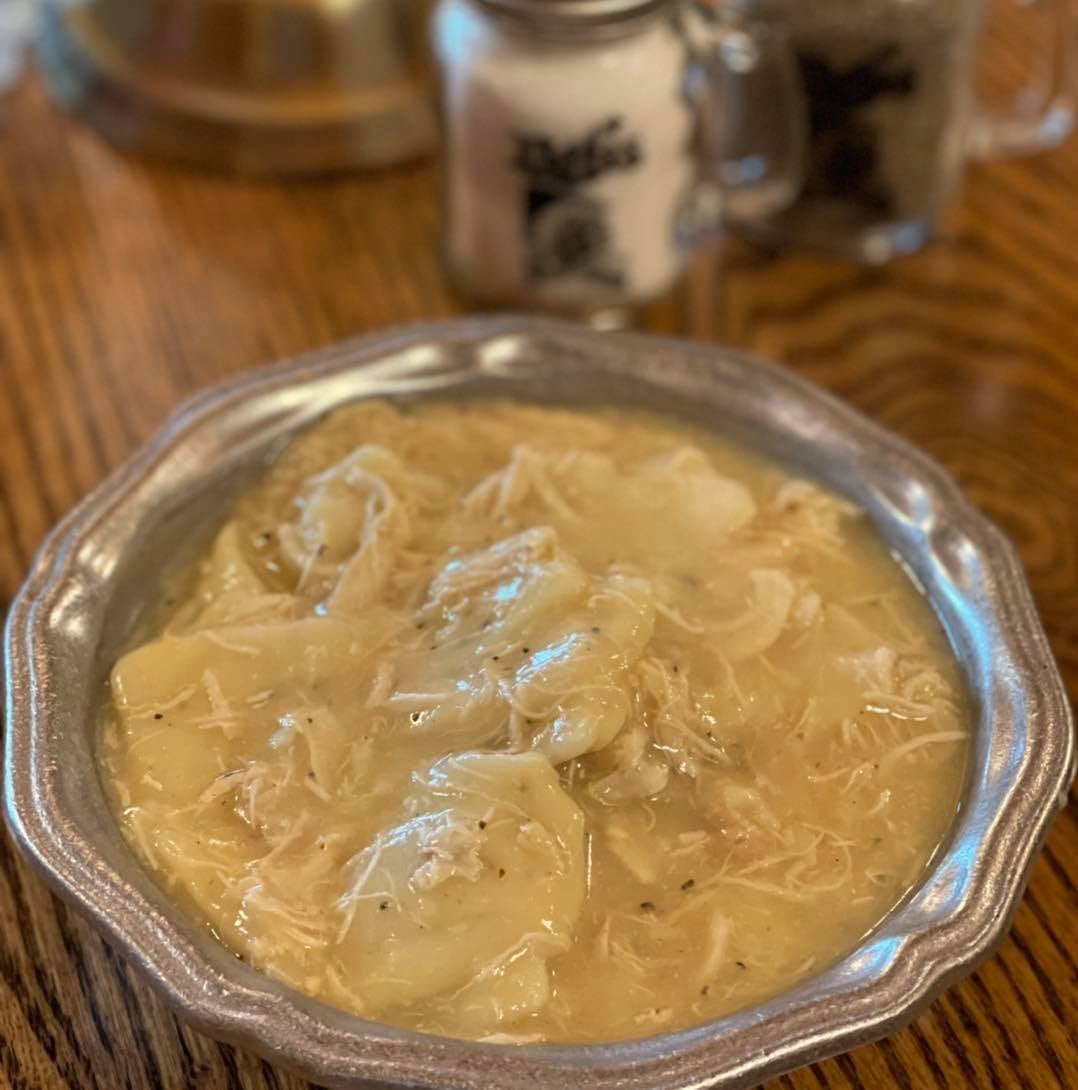 Ingredients
1 whole chicken (cut up the way you like )
or use boneless my favorite!!
1/2 lb smoke sausage( this is optional)shopping list
3 boxs /or cans of chicken broth(use intstead of water)
1/4 cup of cooking oil…
1 small white or yellow onion
4 cloves of garlic
1 bunch of green onion
1 bunch of parsley
8 slices of japaleno peppers
seasoning ( your favorite) mine is Slap Yo' Mama( about 1 tbsp)
2cups of self~risen flour
1/4 cup of milk
a pinch of black pepper
How to make it
Cut up : and keep separated from each other .
Green onions
Parsely
chop fine the garlic
chop up white or yellow onion
chop japaleno peppers
I use a magnalite pot..(large)
put the oil into the pot
heat..high enough to brown meat..becareful not to burn..
then add
seasoning to chicken
chicken and sausage.. cook until brown or light brown.
while that is cooking.. get a glass bowl med size
For Dumplings…put flour into the bowl
take some of the garlic and smash it put into the flour
add the some of the chopped green onions,parsely, few japaleno,
black pepper, slap yo mama,
add milk then stir ( if not enough milk add alittle or if not enough flour add some) the mixtue will look sort of like biscuits
after doing set aside for later….
meanwhile keep a check on browning your chicken and sausage
add
your yellow or white onions
the rest of green onion,parsely, japalenos garlic saute' until looks cooked.
add one box/can of chicken broth
turn heat down to a med temp.
once it boils at a med heat
Not putting all at one time put a few then cook..then a few more.
spoon (meaning take a teaspoon and scoop some mixture on it then push it off the spoon with your index finger in the chicken and sausage …let it dumplings cook ( they will look like they had risen up some) then flip each one over.. Add another can of chicken broth
you want this not to get too thick…so the dumplings can absorb the gravey.
keep repeating until all the dumpling mixture is empty and all the chicken broth is used.
once this is done……
you are ready to serve…
and hmmmmmmmmm good