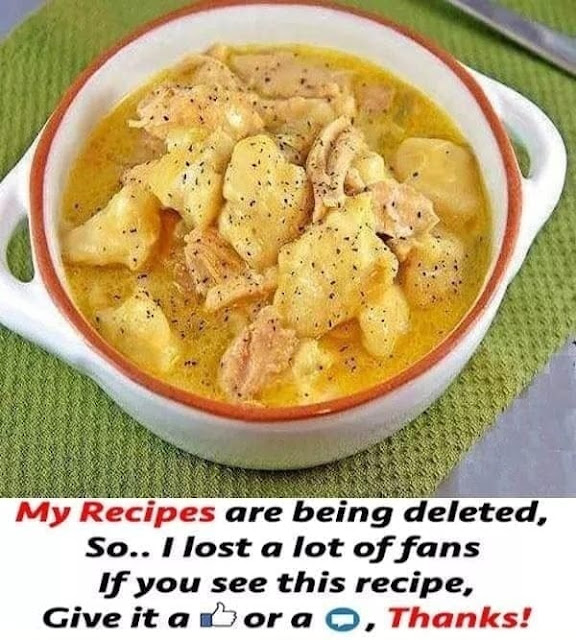 Chicken and dumplings are comfort food at their best! Start with a hearty chicken and vegetable soup, then add easy-to-make dumplings that cook lightly and fluffy.
* How to make chicken and dumplings:
I boiled my chicken in water and chicken broth.
I added:
° Chicken Cream Soup
+A dash of poultry seasoning
– Patches of garlic powder
-chopped celery
. pepper salt.
Add a can of carrots. Oftentimes I add a can of cream of celery soup as well.
After boiling it for a while, I cut up the biscuits and popped them in it.
Let them cook just until they're done. They will cook away if you cook too long.
Enjoy !