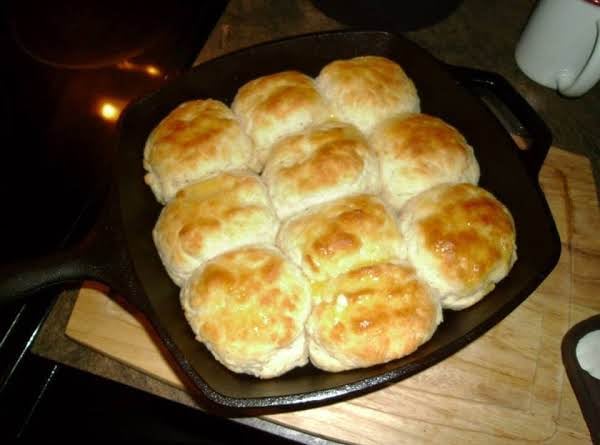 Cathead Biscuits
This Old Fashioned Recipe for Cathead Biscuits is delicious.
Prep Time
10 mins
Cook Time
20 mins
Total Time
30 mins
Ingredients
2 cups self-rising flour
1 to 2 tablespoons shortening at room temperature (Mama used lard and about the size of a walnut)
1 cup buttermilk
1/2 teaspoon salt Optional
Instructions
Work the shortening into the flour until it's like coarse crumbs. (I use a spoon to do this). Add the buttermilk and stir until makes a ball in the bowl. You can either pinch off the dough or cut it with a biscuit cutter. I use a tin can because I like to make these biscuits good size like my mama's biscuits.
Grease or spray pan. Bake in preheated 400 degree oven for 15 to 20 minutes until brown on top.
This recipe only makes 8 biscuits if you make them like I do.
Notes
You can also make them using all-purpose flour but you will need to add 1 tablespoon baking powder, 1/2 teaspoon baking soda and 1/2 teaspoon salt. You can brush melted butter on the tops once cooked or even before cooking if you like