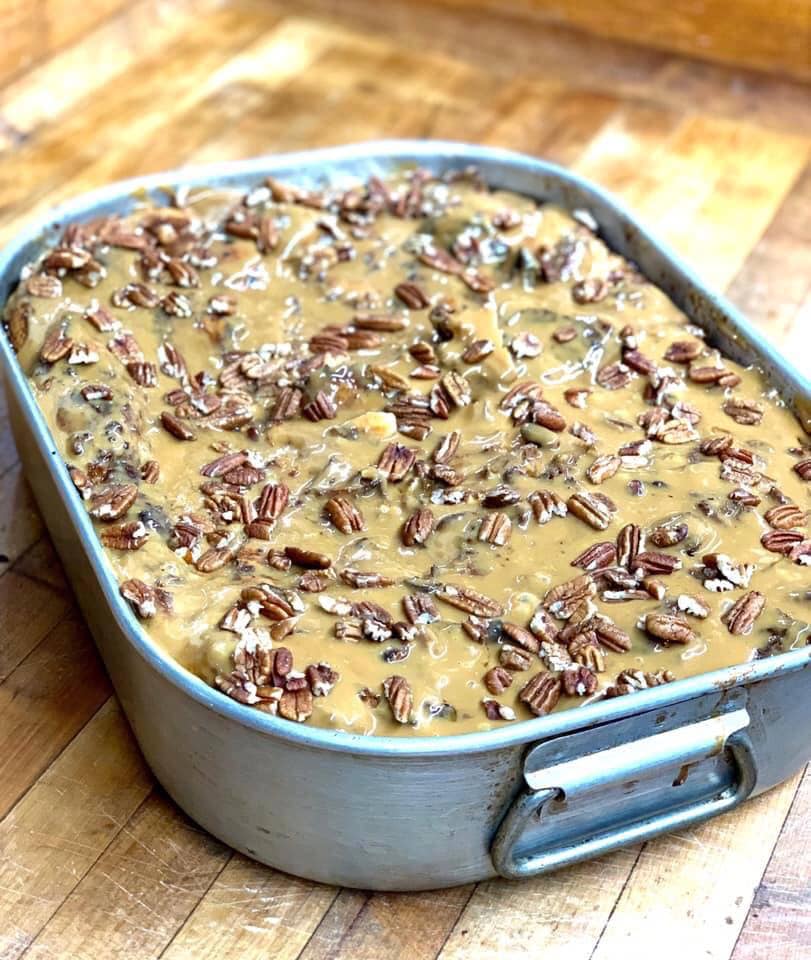 CARAMEL PECAN BREAD PUDDING
Bread pudding is a baked classic comfort food usually made with raisins and served as a dessert or even breakfast. This recipe is a bit more decadent- Caramel Pecan Bread Pudding with a secret ingredient that puts it right over the top, come check it out!
PREP TIME
10 minutes
COOK TIME
20 minutes
TOTAL TIME
30 minutes
INGREDIENTS
3 cups bread, cubed
1 tablespoon cinnamon
1 tablespoon white sugar
2 eggs
1 1/4 cup eggnog
1/2 cup pecans, chopped
Caramel Sundae Topping
Reddi-wip whipped cream
INSTRUCTIONS
Preheat oven to 350
Whisk eggs into eggnog until fluffy.
In a large bowl, toss bread with pecans, cinnamon and sugar.
Add bread mixture to desired dish. Use either a casserole or evenly distribute into individual ramekins.
Drizzle with caramel.
Pour egg mixture over bread.
Bake for 20 minutes or until firm and golden brown.
Serve warm topped with a dollop of Reddi-wip and drizzle of caramel.