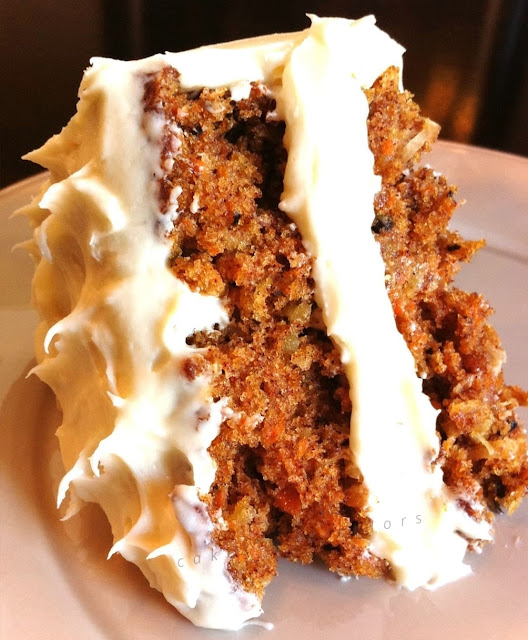 Canada's Best Carrot Cake with Cream Cheese Icing
*ingredients:
+for cake
°300 grams of shredded carrots, about 6 carrots
°150 grams of sugar
°150 gm brown sugar
°250 g flour
°2 teaspoons of baking soda
°0.5 teaspoon salt
°1 teaspoon cinnamon
°150 ml sunflower oil
°4 eggs
°100g pecans (+ a few for garnish)
°50 grams raisins
+to decorate
°150g cream cheese (Philadelphia)
°50 gm powdered sugar
°1 teaspoon vanilla powder
instructions:
Grate the carrots
Beat eggs in an omelette, add oil, then carrots. mix up.
Mix all other ingredients together in another bowl.
Add the solid ingredients to the liquid ingredients without over-mixing.
Butter and flour a round mold 26 cm in diameter and preheat the oven to 180 ° C
Pour mixture into pan and cook for 45 minutes to 1 hour. Test for doneness with a wooden skewer. The cake is cooked when its tip comes out dry.
When the cake is baked and cooled, prepare the decoration by mixing all three ingredients together and then cover the cake with the decoration. Decorate with remaining pecans.
Enjoy !