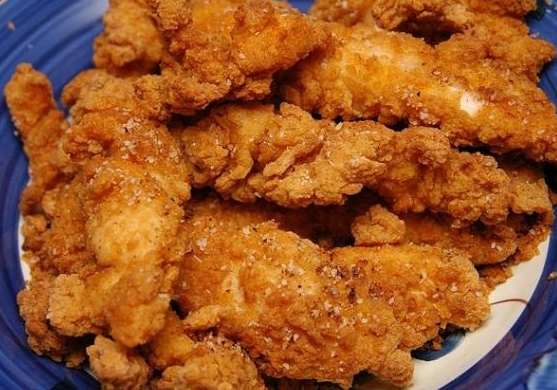 buttermilk oven fried chicken
Look no further for the most delicious and easy Oven Fried Chicken recipe. Full of outstanding savory flavor, this chicken is moist on the inside and crunchy on the outside. If you love fried chicken but not all of the grease which comes with it or the extra calories. Then we got you covered. No fryer required with this one of a kind favorite recipe which is a must try. Easy to make, these delightful chicken thighs are ready in about 45 minutes and will become so tender and delicious that you will never go back to your old ways. We recommend using a non-stick baking tray for an easy and speedy cleaning. We hope you will enjoy this Oven Fried Chicken recipe from our Your Recipes And Cooking Guide.
Ingredients:
1 Chicken- cut up
3 cups all-purpose flour
2 teaspoons garlic pepper
1 teaspoon sugar
2 teaspoons paprika
1 cup buttermilk
2 eggs
1 teaspoon baking powder
3/4 teaspoon baking soda
Olive oil
How to make it:
Preheat Oven 350 degrees:
In a baking pan, whisk together flour, garlic pepper, sugar and paprika.
In a medium size bowl, whisk together buttermilk, eggs, baking powder and baking soda until smooth.
Dip each piece of chicken into buttermilk mixture, shaking off excess.
Roll in flour mixture and then dip into buttermilk and flour mixture a second time.
Place in baking pan and drizzle with olive oil.
Bake about 50-55 minutes or until chicken is golden.