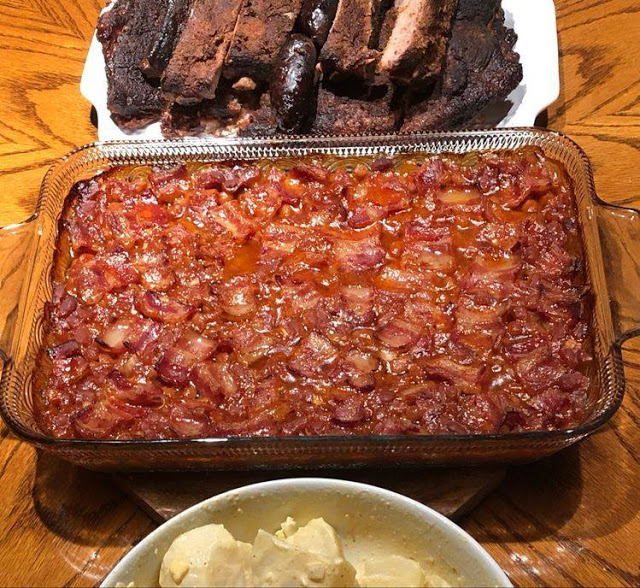 Preparation time is 20 minutes
The cooking time is 50 minutes
Number of people 6
recommended by

Work A USA Job From Home In
LEARN MORE
Ingredients:
° 2 cans of white beans
° 2 slices of bacon, chopped
° 1/2 cup brown sugar
° 1/2 a chopped onion
° 1/2 cup ketchup
° 1 tablespoon mustard
° 1 tsp
° Resecherry sauce
° 1 teaspoon vinegar
° salt
° Ground black pepper
Preparation steps:
Preheat the oven to 180 ° C.
On a tray that can be used in the oven, put the beans, sugar, onions, ketchup and mustard.
Add the sauce, vinegar, salt and black pepper to the beans and stir gently, then put the bacon pieces on top.
Put the tray in the oven until the beans are soft and the sauce becomes thick.
Serve a bacon bean casserole with white rice and fried chicken
ENJOY !