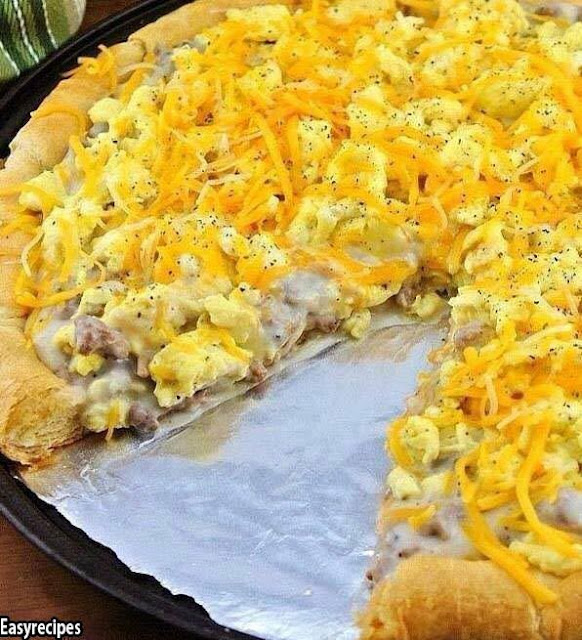 *Ingredients:
°2 packets of croissants
°1 pack  cooked sausage
°1 envelope country sauce blend
°6 egg
°2 tsp milk
°1/2 tsp salt
°1/4 tsp pepper
°1 tsp of butter
°8 oz cheddar cheese
°4 oz grated pepper jack cheese
*directions
1. Heat the oven to 375. Separate the crescent dough into 16 triangles and place on a greased round pizza pan with the points towards the center. Pressure to bottom & side pan to crust; seal seams. Bake for 11 to 13 minutes or until golden brown.
2. Meantime, preparing sauce according to pack methods in  saucepan. Stir sausage crumbs into thickened sauce; put aside.
3. In a small bowl, whisk together eggs, milk, salt and pepper. In  skillet, heat butter on medium heat. Adding egg mix; cooking and stirring to almost set.
4. Spreading sausage sauce blend over crust. Garnished with eggs & cheeses. Baking 5 to 10 min longer or to eggs are set & cheese is melt. Cut to quarters.
Enjoy !