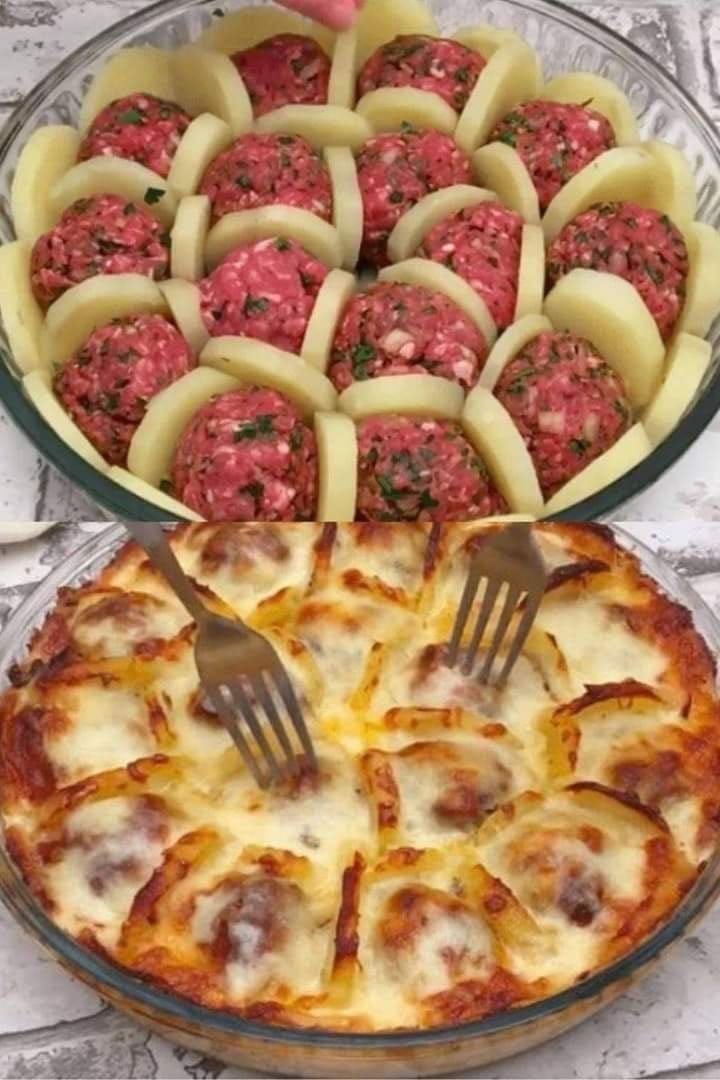 Boil Potatoes And Slice Them. Arrange With Meatballs And Cheese And Bake For A Delicious French Treat
I love those recipes that we all grew up with, they are just too good to miss out on.
So much of modern American cuisine comes out of French cooking that it's hard to overstate its influence. Although we may think of the legendary chef and TV host Julia Child as an All-American chef, Child's signature influences were from French cuisine and how it could be translated to fit the American home. On the other hand, we may have the impression that French cooking is only for the high-minded chef or that it's too complicated to pull off regularly.
Fortunately, we've got a recipe for you today that proves that this is simply not true.
You may have never heard of this delicious recipe for Gratin Parmentier but it has gone hugely viral online. It includes many common ingredients combined in a creative way and once you make it, it's sure to become a staple. Let's get started!
Simple and easy ! My whole family loves this recipe so much. If it were for them, I'd be making this every day! Give it a shot, you'll love it!To Make this Recipe You' Will Need the following ingredients:
INGREDIENTS:
3 large potatoes
1 chopped white onion
1.6 pounds (750 grams) ground beef
1 tablespoon (15 ml) paprika
1 cup (100 grams) shredded mozzarella
1 cup (250 ml) basic béchamel sauce
Salt and pepper to taste
Chopped fresh parsley
For the béchamel sauce:
4 cups (1 liter) milk
5 tablespoons (75 grams) butter
4 tablespoons (48 grams) flour
2 teaspoons (10 ml) salt
½ teaspoon (3 ml) nutmeg
PREPARATION:
Prepare a basic béchamel sauce.
In a medium saucepan, melt the butter over medium-low heat. Add flour and stir to form a golden roux, stirring constantly for about 6 minutes.
Heat milk until simmering, then whisk into roux until smooth. Bring to a boil and cook for 10 minutes, stirring constantly, adding salt and nutmeg at the end.
Preheat oven to 400°F (200°C).
In a large bowl, combine ground beef with 1 teaspoon (5 mL) chopped fresh parsley and paprika. Season with salt and pepper. Add onion and combine well.
Peel and boil the potatoes whole, until they are a little soft, about 7 minutes. Drain and slice.
Arrange the slices in a single layer on the bottom of a round baking dish, then form a vertical outline.
Form meatballs the size of ice cream scoops and arrange in dish.
Use the remaining potato slices to separate the meatballs, forming small compartments.
Pour the béchamel sauce into each of these compartments until they are full, then top with shredded mozzarella.
Bake for 15 minutes and enjoy.