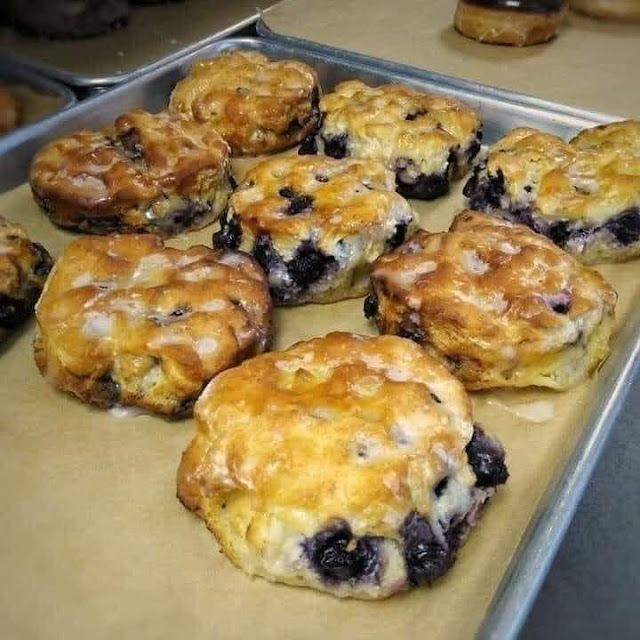 I know you love blueberries just as much as I do. After sharing some classic recipes with you like blueberry pie or blueberry pie: here I am again with an original recipe for blueberry cookies.
You will need:
+120 gm soft butter
+180g sugar (brown for me)
+1 egg
+220 g flour
+ 3/4 cc of baking powder (2 g to 3 g)
+1/2 teaspoon baking soda
+80 grams of blueberries
+1 knife head of vanilla powder (optional)
+1 pinch of salt
step by step method
level 1 :
Beat soft butter with sugar. Add eggs and mix.
The second step:
Mix the flour, baking powder, baking soda and salt together. Add it to the preparation until a smooth paste is obtained. Gently add berries.
Step 3:
Ideally, let the dough rest for 24 hours (to 72 hours) for perfect cookies. If you have a short time, take the next step (and make sure to take the time next time: it's worth it!).
The fourth step:
Heat the oven to 175 degrees Celsius. On a baking tray, place dough balls of the same size. Warning: They will spread during cooking, make sure they are well spaced!
Fifth step:
Bake for 10 minutes. Remove from the oven and let cool on a rack until hardened.
Enjoy !