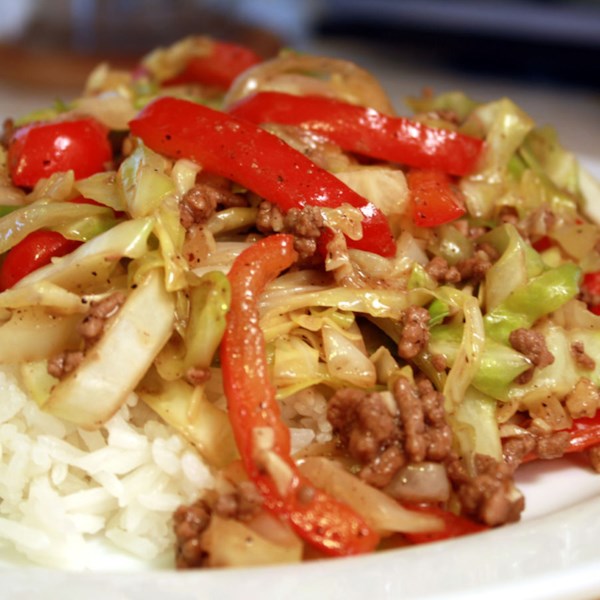 Black Pepper Beef and Cabbage Stir Fry
Some of the earliest dishes I learned how to cook were stir fries. You could never go really wrong and what is not to like about them. Chop a few vegetables and quickly fry them with a protein and you have an instant healthy meal.
Sometimes, even chopping a selection of vegetables can be a hassle especially if you try to time which goes in first so they all end up with similar textures once they are cooked.
So here is a pared-down stir fry with only two main ingredients – addictive black pepper encrusted strips of beef and shredded cabbage.
You can use sirloin for the beef but I prefer to go the whole way and use strips of rib eye that take a minute to cook.
The shredded cabbage (which nowadays comes shredded and pre-packed) is dry wilted like you would spinach. This cooks the cabbage in its own natural juices and you end up with a sweet tasting and slightly crunchy and satisfying result.
This delicious dish takes 25 minutes to prep and cook and that includes a bowl of steamed rice on the side.