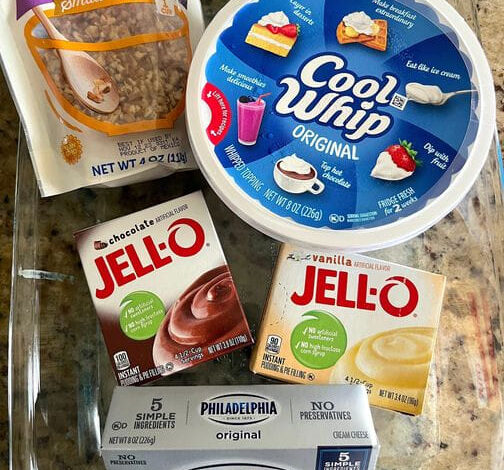 BISCUITS AND GRAVY CASSEROLE
When it comes to breakfast, few dishes can compete with the hearty satisfaction of Biscuits and Gravy Casserole. This beloved Southern classic combines fluffy biscuits, savory sausage gravy, and melted cheddar cheese to create a mouthwatering breakfast casserole that's perfect for family gatherings or lazy weekend mornings. In this article, we'll take you through the step-by-step process of making this delectable dish, highlighting essential ingredients and providing expert tips along the way.
Ingredients:
Let's start by gathering all the essential ingredients you'll need to prepare this delightful Biscuits and Gravy Casserole. Take a look at the table below for a quick reference:
| Ingredient | Quantity |
| --- | --- |
| 1 pound sausage | – |
| 1 package of Pioneer Brand Peppered Sausage Gravy Mix | – |
| 1 cup cheddar cheese, shredded | – |
| 6 eggs | – |
| 1/2 cup milk | – |
| Salt and black pepper, to taste | – |
| 1 can Pillsbury Grands Biscuits | – |
Cooking Instructions:
Follow these simple steps to create a comforting Biscuits and Gravy Casserole:
Preheat the Oven:

Preheat your oven to 375°F and grease a 9×13 inch baking dish to prevent sticking.

Cook the Sausage:

In a large skillet, cook the pound of sausage over medium-high heat, breaking it up with a spatula, until it's browned and cooked through.

Prepare the Gravy Mix:

In a medium bowl, whisk together the Pioneer Brand Peppered Sausage Gravy Mix and 1 cup of water until you achieve a smooth consistency.

Combine Gravy and Sausage:

Add the prepared gravy mix to the skillet with the cooked sausage and stir to combine. Allow it to simmer for 2-3 minutes until the gravy thickens.

Add Cheddar Cheese:

Remove the skillet from the heat and stir in the shredded cheddar cheese until it's completely melted and combined with the sausage and gravy.

Whisk Eggs and Milk:

In a separate bowl, whisk together the eggs, milk, salt, and black pepper to taste.

Layer the Casserole:

Spread the sausage and gravy mixture evenly into the prepared baking dish.
Pour the whisked egg and milk mixture over the top.
Finally, place the Pillsbury Grands Biscuits on the surface of the casserole.

Bake to Perfection:

Bake your Biscuits and Gravy Casserole in the preheated oven for 25-30 minutes, or until the biscuits turn golden brown, and the eggs are fully set.

Serve and Enjoy:

Once baked to perfection, serve your casserole warm and savor the delightful combination of flavors and textures.
By following these easy steps, you'll have a Biscuits and Gravy Casserole that's sure to impress your family and friends.
FAQs about Biscuits and Gravy Casserole
Can I prepare Biscuits and Gravy Casserole ahead of time? Absolutely! You can assemble the casserole the night before, refrigerate it, and then bake it in the morning. Just make sure to adjust the baking time accordingly if it's chilled.
Can I use different types of sausage for this recipe? Yes, you can experiment with different sausage varieties, such as spicy or turkey sausage, to give your casserole a unique twist.
Are there any vegetarian alternatives to the sausage in this dish? Certainly! You can substitute vegetarian sausage or even mushrooms for a meatless version of Biscuits and Gravy Casserole.
Can I freeze leftovers? Yes, you can freeze leftover casserole slices for a convenient breakfast option in the future. Just ensure they are properly wrapped to maintain freshness.
What other toppings can I add to enhance the flavor? Feel free to get creative with toppings like sliced green onions, diced tomatoes, or even a drizzle of hot sauce to add extra flavor to your casserole.
Can I use homemade biscuit dough instead of canned biscuits? Absolutely! Homemade biscuit dough can elevate the dish even further. Simply roll out the dough and place it on top of the casserole before baking.
In conclusion, Biscuits and Gravy Casserole is a delightful breakfast option that's easy to make and bound to please the whole family. With its rich and savory flavors, it's the perfect choice for special occasions or a comforting weekend treat. So, why not give it a try and enjoy this Southern classic in the comfort of your own home?