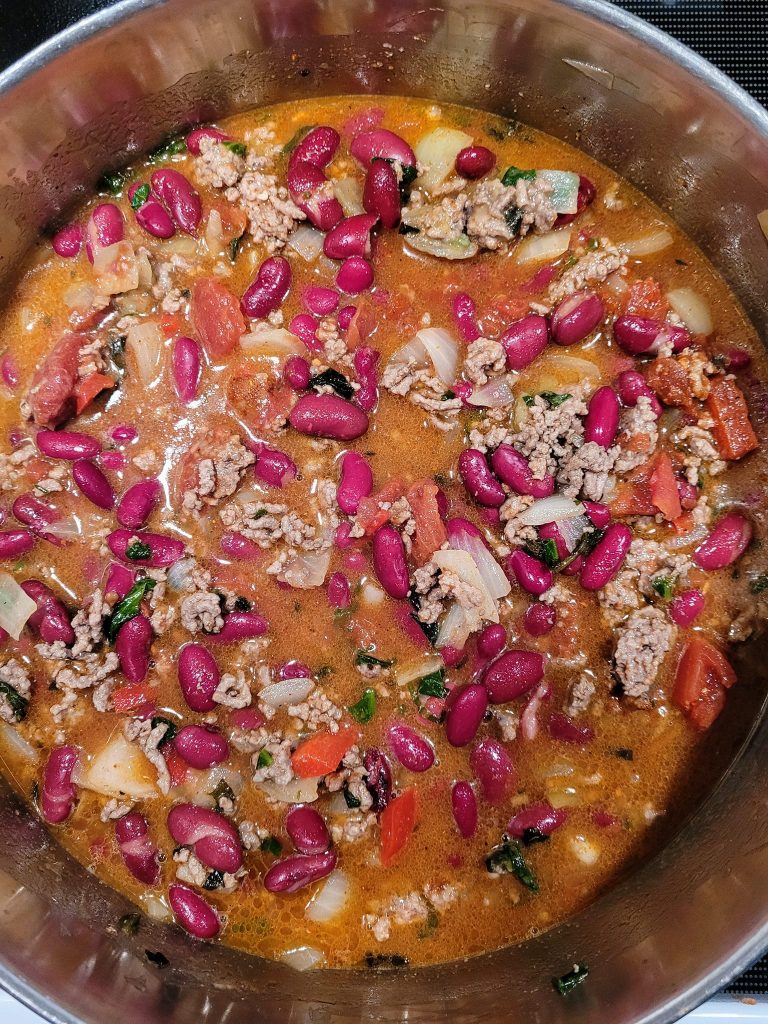 Ingredients:
2 tbsps vegetable oil
1 lb ground beef
2 cups chopped onion
2 tbsps minced garlic
1/2 red pepper, diced
handful of spinach, chopped
1 cup canned diced tomatoes
3 tbsps tomato paste
3 tbsps chili powder
1 tsp salt
1/4 tsp black pepper
a pinch or 2 of cayenne
2 cups beef broth
2 – 19 oz cans red or white kidney beans (or 1 of each)
shredded habanero or sharp cheddar cheese to top
Instructions
In a large skillet heat the vegetable oil and brown the beef. Then add the onion, garlic and red pepper and cook until softened. Add the rest of the ingredients, except the cheese, and bring to a boil. Then reduce the heat and simmer for about 1 hour. Taste to see if you want more spice, salt or pepper.
You can even toast some hamburger buns and spoon it over the top instead of having it in bowls. Just pile it high and top with cheese! Serves 4
Enjoy !