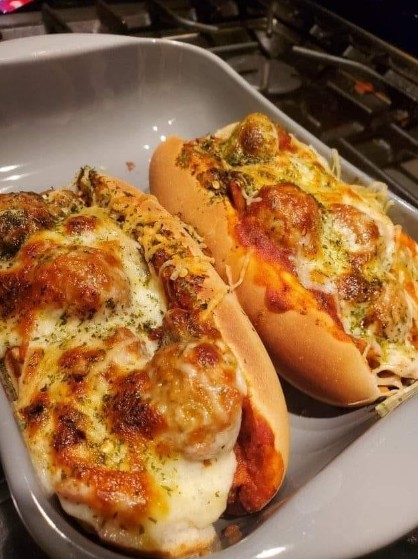 Bacon and Cheese Pork Meatballs
What You'll Need :
1 lb. ground italian pork sausage
1 C. shredded sharp cheddar cheese
4 strips uncooked bacon, diced
How to Make It :
Combine all the ingredients in a bowl, using my hand works best for me. Once combined, roll them into a ball just a little larger than a golf ball and place on a baking sheet lined with tinfoil and lightly sprayed with cooking spray. Bake in a 375 degree oven for 40 minutes. Makes approx. 9-10, depending on the size you roll them.