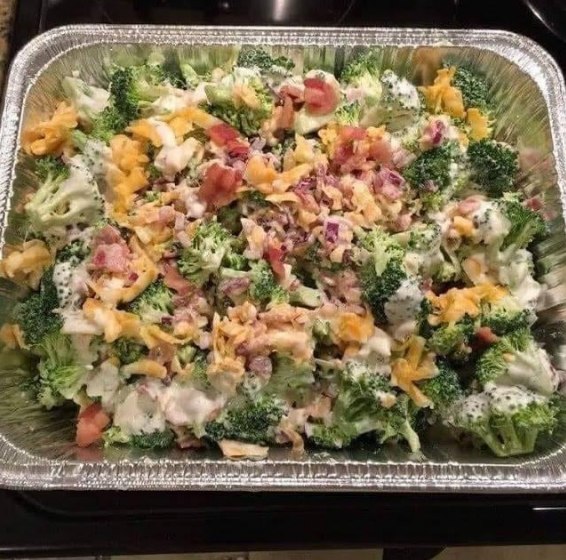 What you will need:
1 head broccoli, chopped
1 head cauliflower, chopped
1 cup mayonnaise
1 cup sour cream
1/2 cup sugar
1/2 teaspoon salt
1/2 pound bacon, fried and crumbled
1 cup shredded Cheddar cheese
How to Make It:
Combine the chopped broccoli and cauliflower in a large bowl. In a separate bowl, combine the mayonnaise, sour cream, sugar, and salt to make a creamy dressing. Add the dressing to the broccoli–cauliflower mix, stirring to evenly coat the vegetables. Stir in the bacon and the cheese, reserving a small amount to sprinkle on top of the salad just before serving.
Save