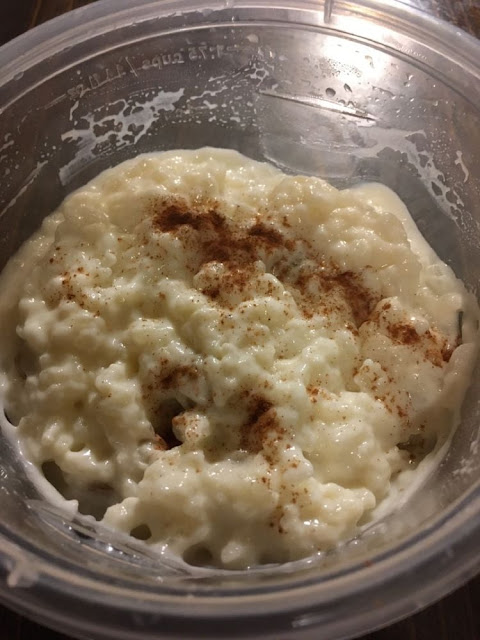 AMAZING-OLD FASHIONED RICE PUDDING!!!!
Easy Dessert Recipe
Preparation time: <15 minutes
Cooking time: 8 minutes
Difficulty: easy
Ingredients (1 person):
This is my favorite buttermilk rice so far. It's not too sweet, and the consistency is perfect. The sauce on its own is perfect and would also be great on fruit pies.
Ingredients:
° 1 cup cooked rice (flour rice)
° 2 eggs
° 2 tablespoons cornstarch
° 2 cups of milk
° 1/2 cup sugar
° 1 teaspoon vanilla extract
° 2 tablespoons butter
° Nutmeg optional
+optional maple syrup
* Preparation:
Cook the rice. Mix the cornstarch and eggs together. Add milk and sugar and mix again. Microwave for 3 minutes at maximum power, uncovered. Stir, continue to cook for another 3 minutes, stir, add vanilla and butter to mix well and leave for 2 minutes. Remove from microwave, add rice and cover with plastic wrap. Put it in the fridge to cool down.
Enjoy !