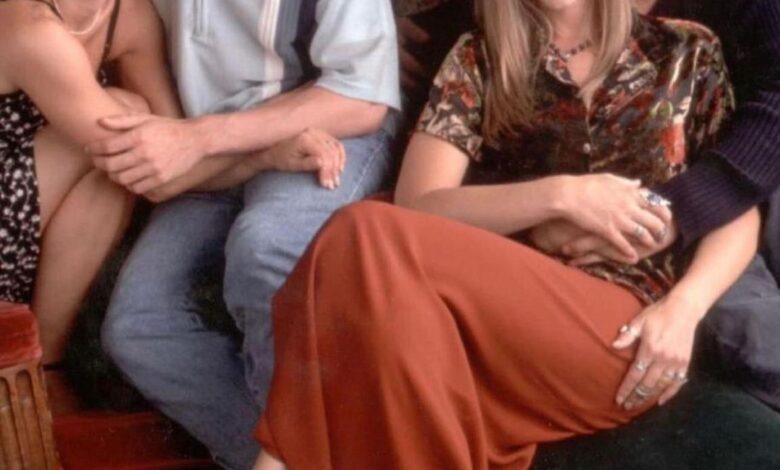 A Star of "Friends," Passed Away Aged 85
Paxton Whitehead, a renowned English actor and dramatist, known for his versatile career spanning nearly 70 years, has sadly passed away at the age of 85. While his name might not be as instantly recognizable as some Hollywood stars, he left an indelible mark on the world of entertainment.
Whitehead was part of the esteemed cast of "Friends," an iconic American sitcom that graced television screens from 1994 to 2004. This beloved show, created by David Crane and Marta Kauffman, revolved around the lives of six close-knit friends living in New York City. With memorable characters like Rachel, Ross, Monica, Chandler, Joey, and Phoebe, "Friends" became a cultural phenomenon known for its witty humor and exploration of friendship and love.
Paxton Whitehead contributed to the show's rich tapestry with his appearances as Rachel Bloomingdale's supervisor in two episodes, leaving a lasting impression even among the ensemble cast.
Beyond "Friends," Whitehead's career encompassed a wide range of accomplishments. He made his Broadway debut in 1962, and his theatrical journey included notable roles in productions such as "My Fair Lady" and "Camelot," for which he received a Tony Award nomination.In addition to his stage work, Whitehead ventured into television and appeared in various series, including "Murder, She Wrote," "Ellen," "3rd Rock from the Sun," "The Drew Carey Show," "Mad About You," "Frasier," and "Law & Order."
Whitehead continued to perform on Broadway and in regional theater well into his later years, demonstrating his enduring passion for acting.
His passing was confirmed by his son, Charles, who stated that Paxton Whitehead left this world on June 16 at a hospital in Arlington, Virginia.
The news of his passing was met with heartfelt tributes from friends and colleagues in the entertainment industry. Actor Jim Piddock, a close friend, described Whitehead as a fantastic performer, a wise mentor, and a cherished individual who never failed to bring smiles to those around him.
Paxton Whitehead's legacy in the world of entertainment will be remembered and celebrated by those who had the privilege of working alongside him and the countless fans who enjoyed his performances over the decades.