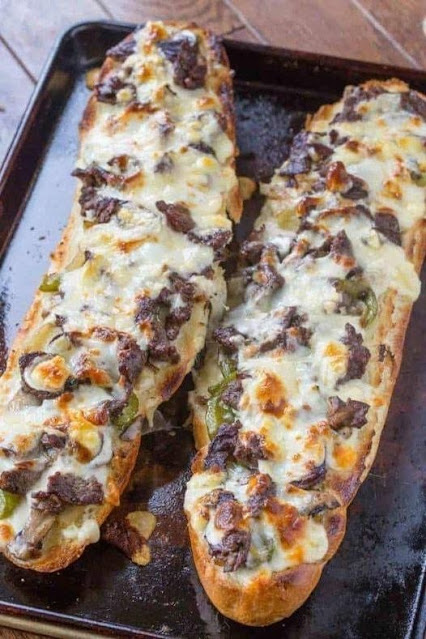 Preparation 15 minutes
15 minutes cooking
4 . Services
* Ingredients :
°1 1/2 pounds (675 g) thinly slice ​​meat
°30 ml (2 tsp) olive oil
°227gm white-mushrooms, thinly slice
°1 L onion, thinly slice
° 60 ml (1/4 cup) chicken broth
°30 ml (2 tsp) Worcestershire-sauce
°250 ml (1 cup) grate provolone OR cheese-mozzarella
°4 9 inch (23 cm) submarine buns
°chop iceberg lettuce, as desire
°Salt & Pepper
* Preparation :
Placing grill in middle of oven. Preheat oven to grill.
In a large nonstick skillet over high heat, brown the meat in the oil, breaking it up with a wooden spoon. Salt and Pepper. Reserve on a plate.
In the same skillet, saute mushrooms and onions. Add oil as needed. Salt and Pepper. Return the meat to the skillet. Add broth and sauce and mix well. Adjust spices. Sprinkle the cheese and let it melt. Remove pan from heat.
Opening bread also lay it flat on baking sheet. Toast bread in oven on all side.
Put each loaf on a plate. Covering with lettuce & covering with meat blending. Sprinkling with cook juices.
Enjoy !