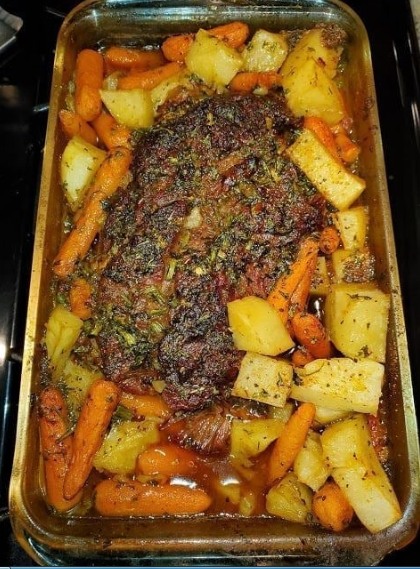 Ingredients
3 lb roast (beef or pork) such as chuck roast
1 pkg dry Italian salad dressing mix
1 pkg dry ranch salad dressing mix
1 pkg dry brown gravy mix
1 c water
Directions:
If desired brown roast in pan, if not place in crock pot.
In a bowl mix water with 3 envelopes of mixes until well blended, pour over roast in crock pot. (If the mixes are too overwhelming use 1/2 of all packages) cook on high for 4 hours or low for 8 hours.
Photo courtesy of Just A Pinch Recipe.